Child Daycare in Miami, FL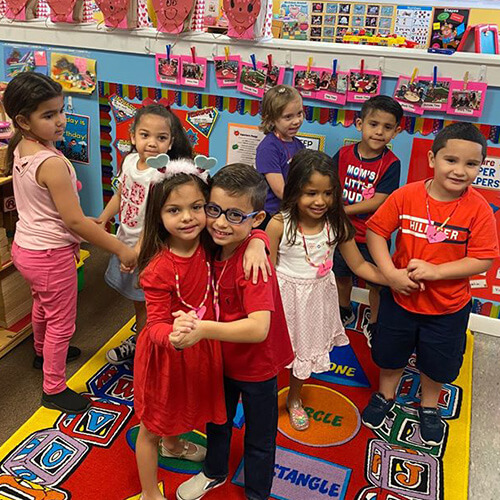 For children too young to attend school, daycare provides an important outlet for their energy, creativity and curiosity. Numerous studies have shown that children who attend a constructive daycare center do better when the time comes to enroll them in pre-k or kindergarten classes.
Bright Futures Preschool & Learning Center strives to provide childcare in an environment that children need to develop a love of learning from a young age. Our toddler care for Miami, Coral Gables, Hialeah, and Miami Beach, FL children is modeled around self-motivated learning, giving kids an opportunity to explore the world around them with all of their senses.
As your leading daycare provider, we welcome kids aged one to seven during the school year and kids up to age eight during the summer months.
Breakfast, Lunch and Snack
Breakfast, lunch and snack are all included in the price of daycare enrollment! We make sure your child has access to healthy foods that give them the energy they need to stay focused and engaged all day long. We select healthy fruits and vegetables, as well as other foods essential for healthy development.
Please make us aware of any food allergies your child may have. We avoid foods commonly associated with allergies, however we're happy to make accommodations where needed.
Daytime Classes
Structured activities is integral to childcare, teaching young kids focus and discipline while keeping them engaged and active. That's why we offer karate, gymnastics and ballet classes for our kids during the day. These classes are a great departure from free play and general activities, and encourage kids to listen, learn and engage in meaningful ways. For more information about daytime classes, please consult with our staff.
A Daycare Center that Makes Learning Fun!
Bright Futures Preschool & Learning Center provides toddler care that parents can trust. If you're looking for education-oriented daycare in Miami, FL and want your child to explore their curiosity in a safe, supportive environment, contact us today at 305-380-6760. Interested parents can stop by at any time for a walkthrough and more information on our daycare, preschool, kindergarten and first grade groups.